Putting down the roots for Good Governance [eVa20]
Conference: Tuesday 16 and Wednesday 17 June 2015
Location: Armourer's Hall, Moorgate, EC2R 5BJ London [map]
Workshops: Monday 15 & Thursday 18 & Friday 19 June 2015
Magna Carta: 15 June 1215 [800 years ago]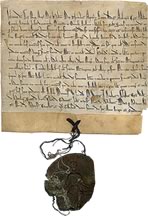 The Great and the Good from the last 20 years have been invited to come and discuss the profession of project management. A look back and a look forward. And to sign their own charter in support of the profession.
Stephen Carver and his Knights of the Round Table will be there to tell the story of Magna Carta and its place in modern Governance. The Holy Grail of Portfolios Programmes and Projects will be discussed and a framework enabling them to truly extract benefits will be presented. The ways that we can best control and report on projects will be revealed.
We attempt the miracle of turning Agile into something more than a fad. We offer it a home and a purpose. Looking at ourselves we ask how we can get better by really Listening. And show how that will help us to Learn and Lead.
We also know that you can only Change if you really want to and will ask one of our leading practitioners to tell the Cautionary Tale of Failed Change so that you can Learn from experience other than your own.
Demands will be made for better proof that Project Management works. Strong arguments will be made that we need evidence not snake-oil.
There will be music and laughter too!
Fusing the Project World [Q>10]
Dates: Thursday & Friday 3rd & 4th of September 2015
Location: ITER HQ, CEA Cadarache, Saint-Paul-lez-Durance, France [map]
The inspiration for this event follows on from Making Projects Fly with Airbus in Toulouse. On this occasion Joe Onstott, Financial Officer for the ITER Project gave a presentation entitled "ITER Fusion: An energy source for the Planet"
Joe's presentation, that describes the audacity, mind-bogging complexity and sheer scale of the ITER project. It comes with a warm welcome to those who had assembled in Toulouse to return to the south of France to spend some quality time with the ITER project team.
The Fusing the Project World conference will provide a truly global perspective of what can be achieved when the world's greatest minds work together in order to achieve a razor-sharp shared goal [Q>10].
Steve Wake says "The lessons learned at ITER will change the way that delegates relate to projects and programmes … period."